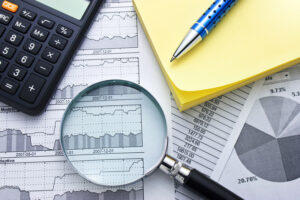 LONDON – In a decisive move to ensure fairness in fuel pricing, the UK government has enhanced the powers of the Competition and Markets Authority (CMA), mandating greater transparency among fuel retailers. This action follows a report revealing that supermarkets had significantly inflated fuel prices in 2022, resulting in an additional £900 million cost to consumers.
The amendments to the Digital Markets, Competition and Consumers Bill, announced today, require fuel retailers to be clear about their pricing or risk facing penalties. These penalties can be substantial, amounting to 5% of daily turnover for those failing to comply. The CMA's inaugural road fuel monitoring report highlighted possible market malpractices, singling out Shell (LON:SHEL) and Moto-way for not complying with information requests.
In response to these findings, Energy Security Secretary Claire Coutinho emphasized the importance of protecting consumers from unfair price surges. The government is taking a proactive stance by considering legal mandates for daily price information sharing and consulting on an open data scheme. This would empower motorists by enabling comparison sites to assist them in finding the best local fuel prices.
Twelve major retailers have already begun participating in a voluntary daily price data-sharing scheme. Minister for Energy Consumer and Affordability Amanda Solloway has expressed support for this initiative, encouraging its expansion to aid consumers further.
Sarah Cardell, chief executive of the CMA, welcomed the new responsibilities, affirming the authority's role in providing regular public updates on the UK fuel market and reporting any unjustified price hikes.
The Department for Science, Innovation and Technology has introduced additional amendments to the Bill. With these changes, the CMA will now have the means to actively monitor the market and ensure compliance with fair pricing regulations.
The implementation of the new Bill is slated for next year, marking a significant step towards greater consumer protection and market transparency within the UK's fuel industry.
This article was generated with the support of AI and reviewed by an editor. For more information see our T&C.